Regular price
Sale price
$40.00
Unit price
per
Sale
Sold out
Share
A Guide to Jewish Practice: Volume 3-Life Cycle
by Rabbi David A. Teutsch, Ph.D. 
Jewish life cycle rituals connect participants to the Jewish people and its history. They embody our ancestors' understanding about God, the world, human relationships and the meaning of life. These rituals persist because they were successful at helping our forebears navigate their pivotal moments. At the same time, we live in a time of rapid change, when some of what we have inherited clashes with our values and our sense of aesthetics. We seek rituals that work for us. Thus, Jewish ritual continues to evolve.
Available now, the third volume in A GUIDE TO JEWISH PRACTICE, edited by Rabbi David A. Teutsch, is dedicated to a contemporary understanding of the relevance of rituals. This collection provides thoughtful ways for liberal Jews to think more clearly and knowledgeably about both traditional and adaptive rituals, and to make sound, values-based choices regarding them. Each chapter is devoted to significant rituals surrounding life cycle events, such as welcoming children, bar and bat mitzvah, weddings, divorce, and conversion. An additional chapter explores Jewish ritual across the life cycle, and the final section explores the journey of mourning. 
According to Rabbi Teutsch, "The inspiration for this project comes from the many Jews who want to know how Jewish culture can guide them in a rapidly changing world. I believe that can happen only when we join one another in a dialogue about how we should live as Jews. That dialogue, supported by study and shared living, will lead to a vibrant Jewish future."
A Guide to Jewish Practice: Everyday Living, the first volume in the series, won the Myra H. Kraft Memorial Award, the National Jewish Book Award for Contemporary Life and Practice. The second volume, Shabbat and Holidays, opens vistas of meaning and practice that will inspire readers to shape their own approaches to living the cycle of the Jewish year.  Taken together, the three volume set is the most comprehensive post-halachic guide ever written and comprises a clear statement of how Jews make decisions about their practice.
Rabbi David A. Teutsch is the Louis and Myra Wiener Professor of Contemporary Jewish Civilization; Chair, Department of Contemporary Jewish Civilization; and Director, Levin-Lieber Program in Jewish Ethics at the Reconstructionist Rabbinical College. He is the author of many books and is the editor in chief of the groundbreaking seven-volume Kol Haneshamah prayer book series.
View full details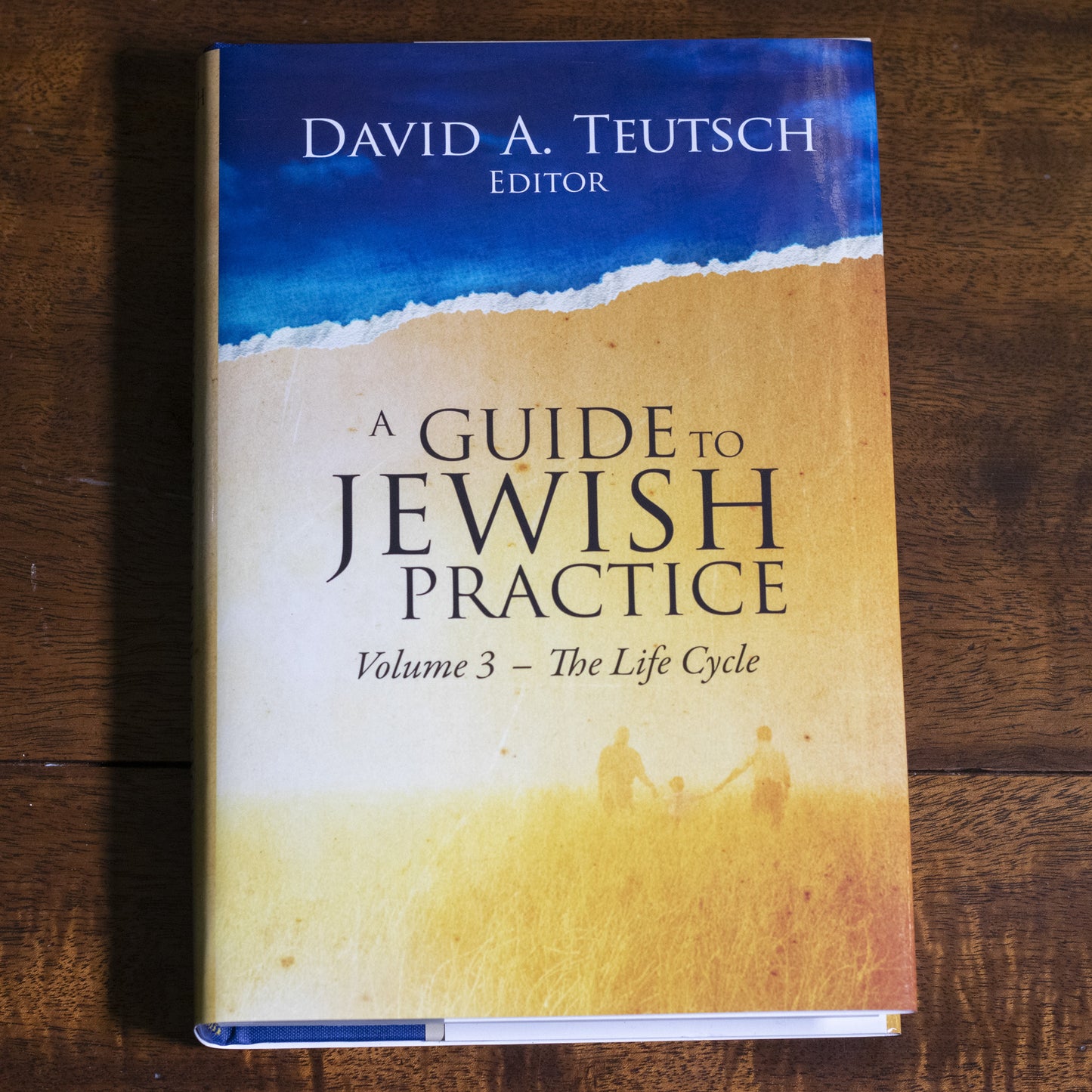 Shipping & Returns

Orders are processed and shipped via USPS within 3 business days. Standard and expedited shipping options are available in the checkout, and prices are calculated automatically based on your order. Returns accepted within 30 days. More info »