Regular price
Sale price
$77.00
Unit price
per
Sale
Sold out
Share
When I searched for words to bless my baby niece I found texts in our liturgy- from the traditional baby naming blessing for a girl, the brit milah ceremony and the Priestly Blessing- that said everything I wanted to say to her. The words in this blessing, written within and around the parents and their child, embrace the family as the parents embrace their child.

The text is for a girl or a boy, and can be personalized with the baby's name in Hebrew or English.
Specifications: 

Artwork dimensions: 14" wide x 11" high
Complimentary mat (deep green, deep blue or purple). Outer dimensions of matted artwork: 20" wide x 16" high)
Media: Art Print on acid-free paper
This is a reproduction. The original artwork was created with watercolor, gouache and pencil on Arches watercolor paper.
Complimentary matting includes an acid-free mat, as pictured above, and acid-free mounting board. Artwork is packaged in a clear protective sleeve with a description of the artwork, and is shipped in a white chipboard envelope made from recycled material.

More about the text:

The text encircling the family is adapted from the brit milah ceremony as well as the traditional blessing for a girl:

"May the One Who blessed our ancestors bless you and bestow upon you length of days and years, a sin-fearing life, a life of honor and abundance, and a life in which your heartfelt wishes are filled for good. May you enter the blessings of Torah, chuppah and good deeds. May your parents rejoice in you and help you grow to bring blessings to your family, the family of Israel and all the families of the earth. Hodu l'Ad-nai key tov key l'olam chasdo. (Repeated twice) (Translation: Give thanks to Ad-nai for He is good; for His kindness is everlasting.) Blessed is the Source of all life Whose goodness is eternal. May this little one become great."

The priestly blessing is written in Hebrew and English within the parents' and baby's bodies:

"May Ad-nai bless you and protect you. May Ad-nai shine His face upon you and be gracious to you.
May Ad-nai lift His face to you and establish peace for you." 
Personalization is optional. If you would like this piece personalized, please include the child's name in your order, and specify if you would like the name written in Hebrew or English letters. (At checkout, enter this information in the note to seller.)
View full details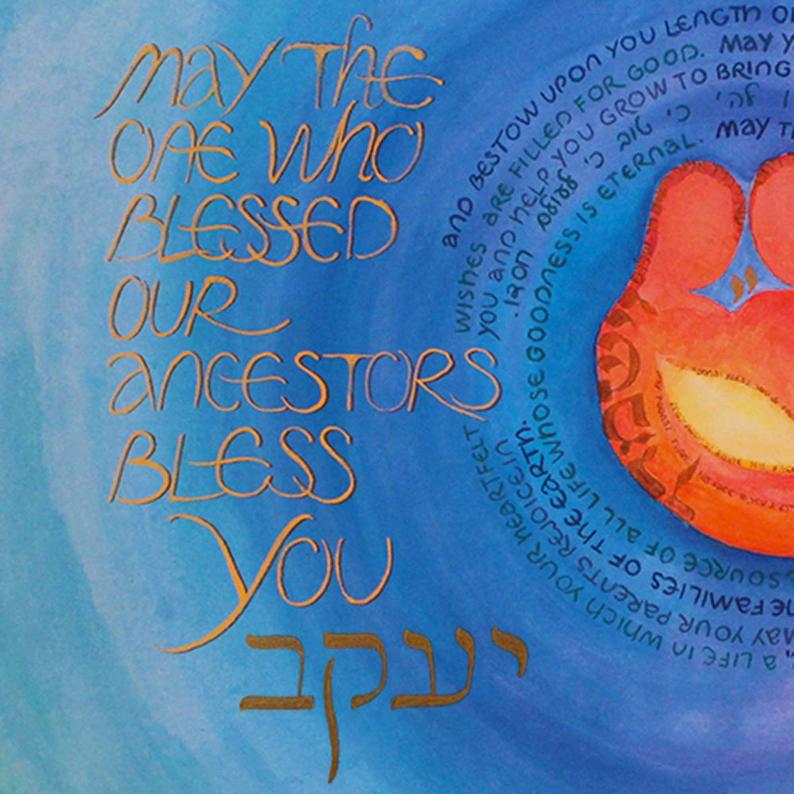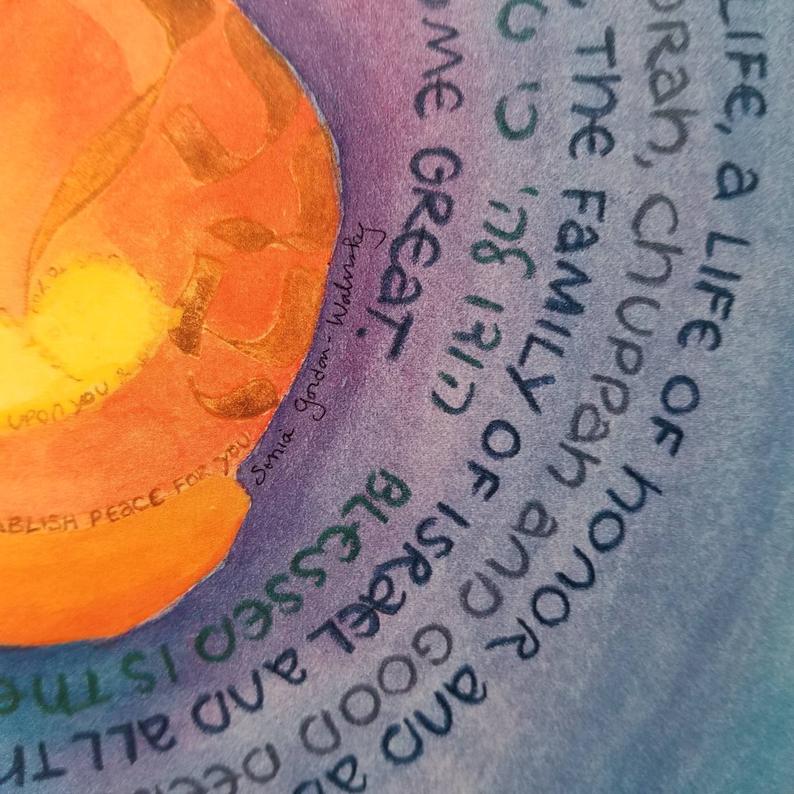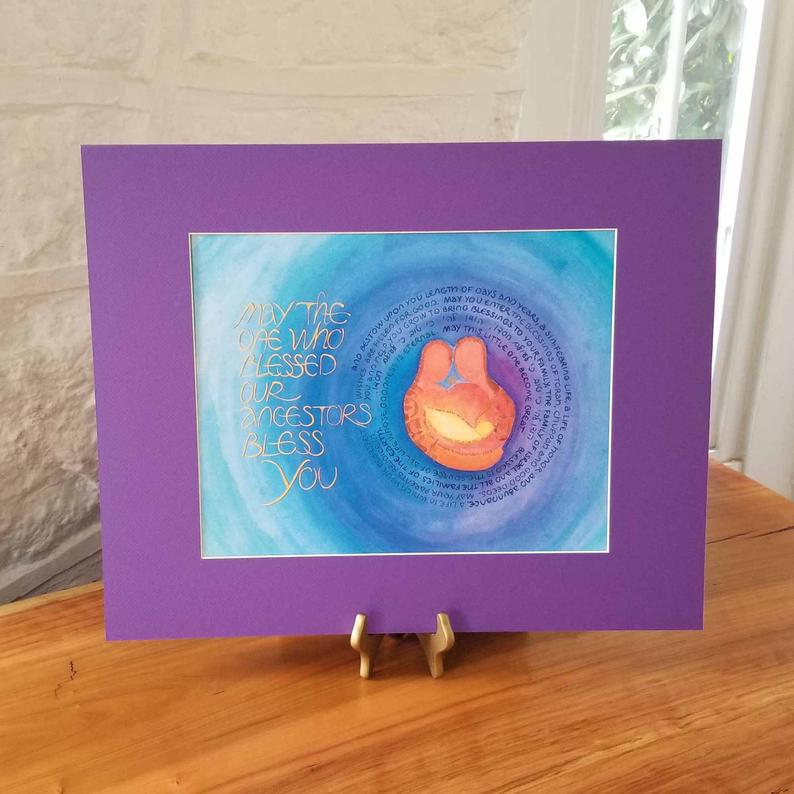 Shipping & Returns

Orders are processed and shipped via USPS within 3 business days. Standard and expedited shipping options are available in the checkout, and prices are calculated automatically based on your order. Returns accepted within 30 days. More info »