Regular price
Sale price
$75.00
Unit price
per
Sale
Sold out
Share
Festival Trio
This set of three vibrant 8"x8" giclee fine art prints celebrates the festival holidays of Sukkot, Passover, and Shavuot. Each image is printed on archival-quality fine art paper. The following artist's descriptions accompany each piece:
Sukkot – The Hebrew in this image translates to: "the festival of Sukkot, the time of our gladness." I wanted a light feel to this piece after the gravity of Rosh Hashanah and Yom Kippur. The palette taps into the celebratory nature of Sukkot, the eight-day festival that involves spending time outdoors in a manmade hut (the sukkah), enjoying the wilderness of our backyards (however tame they may be). Depicted are the etrog (citrus fruit) and lulav (a collection of willow, myrtle and date palm), used in the celebration of Sukkot.
Passover – I find the spirit of the Exodus story rooted in a quote from Genesis, when God says to Jacob: "Fear not to go down to Egypt, for I will make you there into a great nation. I Myself will bring you down to Egypt, and I Myself will bring you back...." (Genesis 46:3–4). Conceptually, I link this to the parting of the Red Sea (or Sea of Reeds)—the return of the Hebrew people from Egypt required a heavy hand of divine assistance, and the promise made in Genesis was fulfilled. Even though the Hebrews had a long and arduous path ahead of them in the wilderness, the destination at the other side of the parted waters was the first tangible gateway to their freedom.
Shavuot – "The Ten Commandments are laws of the heart, not laws of the Commonwealth. They lead to fullness of life, not simply to the well-ordered or precisely-directed life. Aristotle says that the perfect life is one where we ... focus our life on the best, most worthy things, the things of highest merit. Well, the Ten Commandments tell us what's worth focusing on in life. They are a new vision of what it means to be a good, healthy, happy, authentic human community." (Joan Chittister, OSB)
View full details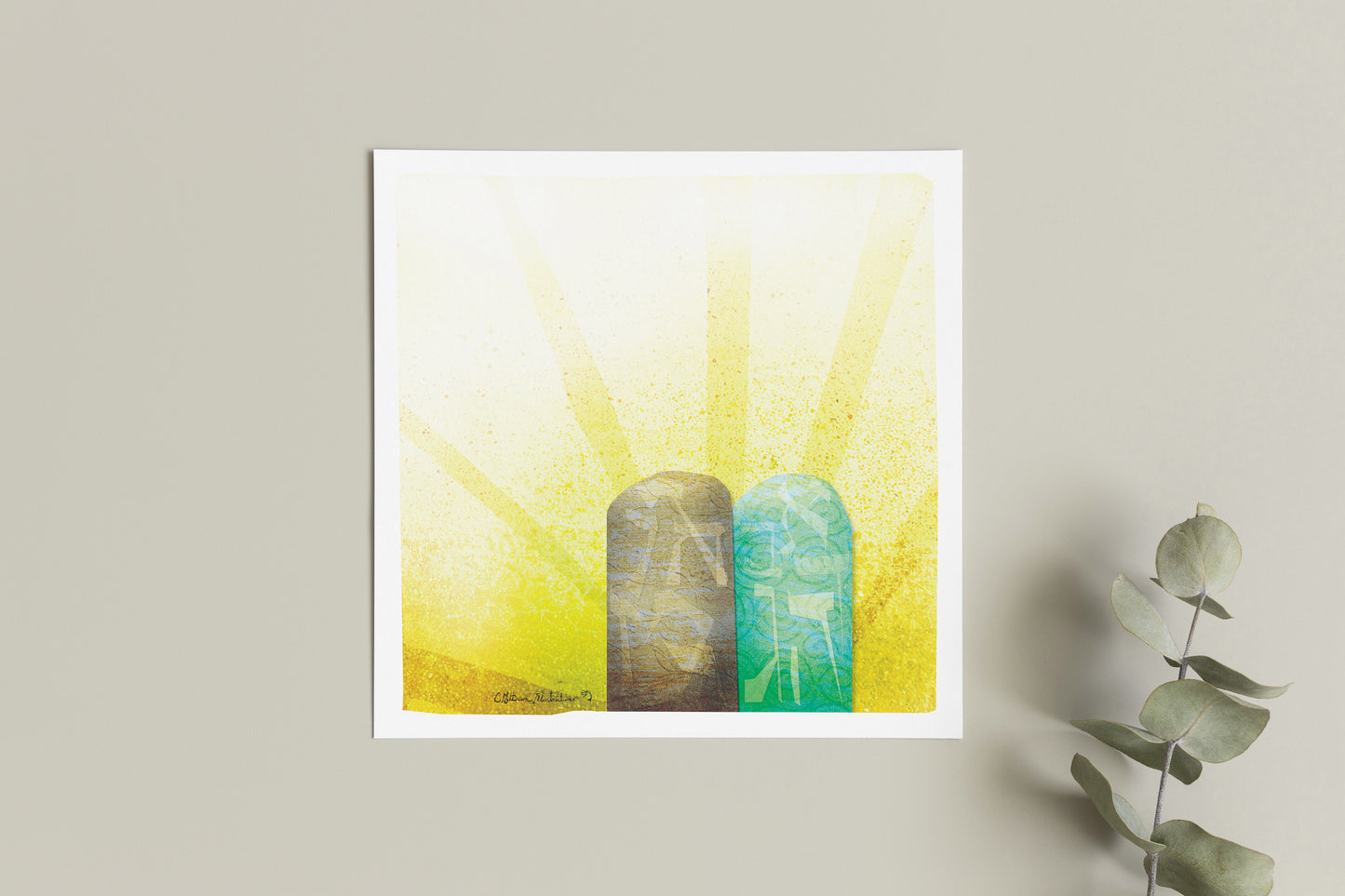 Shipping & Returns

Orders are processed and shipped via USPS within 3 business days. Standard and expedited shipping options are available in the checkout, and prices are calculated automatically based on your order. Returns accepted within 30 days. More info »