Regular price
Sale price
$30.00
Unit price
per
Sale
Sold out
Share
8"x8" unframed print of artwork based on the Jewish festival holiday of Passover (Pesach). This print is a reproduction of original artwork created with ink, colored pencil and digital media. It is shipped in a protective cellophane sleeve and crush-proof packaging. 
The following description by the artist accompanies the piece:

"I find the spirit of the Exodus story rooted in a quote from Genesis, when God says to Jacob: 'Fear not to go down to Egypt, for I will make you there into a great nation. I Myself will bring you down to Egypt, and I Myself will bring you back....' (Genesis 46:3–4). Conceptually, I link this to the parting of the Red Sea (or Sea of Reeds)—the return of the Hebrew people from Egypt required a heavy hand of divine assistance, and the promise made in Genesis was fulfilled. Even though the Hebrews had a long and arduous path ahead of them in the wilderness, the destination at the other side of the parted waters was the first tangible gateway to their freedom."
This artwork is part of Christina Mattison Ebert's D'rash Design Project, a year-long endeavor to create a new piece of art each week based on the Torah portion, Haftorah portion or Jewish holiday. 
View full details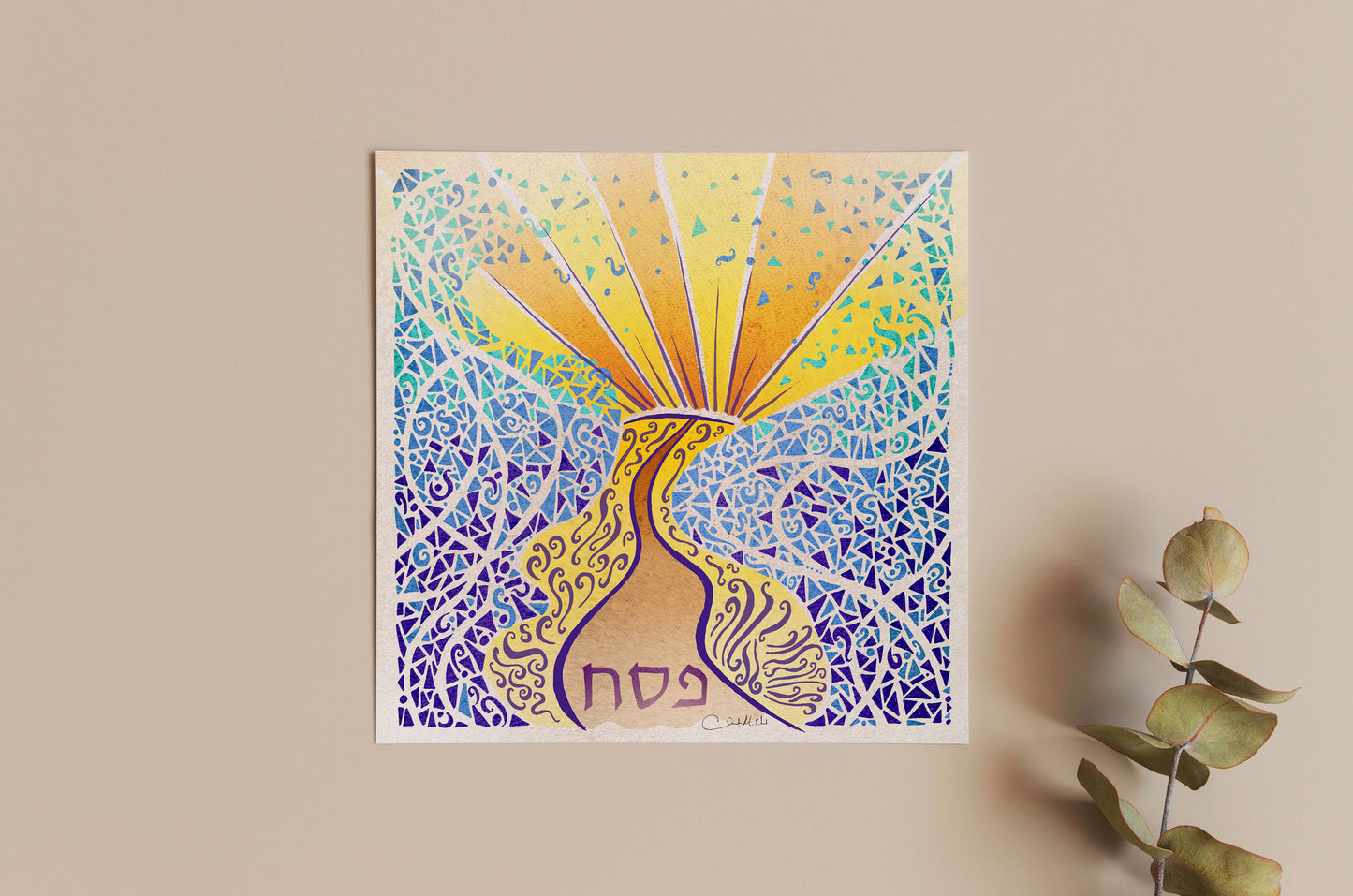 Shipping & Returns

Orders are processed and shipped via USPS within 3 business days. Standard and expedited shipping options are available in the checkout, and prices are calculated automatically based on your order. Returns accepted within 30 days. More info »