Regular price
Sale price
$36.00
Unit price
per
Sale
Sold out
Share
Created by Hila Ratzabi
Inspire yourself and your community to be a light in the world with these creative and uplifting meditations for Hanukkah
Includes 36 cards, image on front, text on back, plus one instruction card.

Size: 4.25x5.5", with rounded corners
How to Use These Cards
Reflect on a different theme each night of Hanukkah, through the lens of the quality represented by each candle. Use for private reflection or for group discussion, learning, and meditation.
Each card features:
an image
reflection question
original blessing
Let's imagine how we can bring light into a world filled with darkness. These cards offer contemplations for each night of Hanukkah, corresponding to the 36 candles we light throughout the holiday. Use these cards privately or with a group, before or after lighting the candles, as prompts for discussion, reflection, or meditation.
We have chosen to represent each of the 36 candles lit during Hanukkah with a kabbalistic sefirah, divine emanation. Some traditions equate the seven lower sefirot (of the traditional ten) with the seven-branched menorah. We added keter, crown (the top sefirah) for the eighth day. We imagine light emanating from within, spreading out to the world in ever-expanding circles, starting with the self and leading to the Divine.
Daily Themes
First Night: Light of Self
Second Night: Lights of Relationship
Third Night: Lights of Family & Friends
Fourth Night: Lights of Community
Fifth Night: Lights of Town/City
Sixth Night: Lights of Country
Seventh Night: Lights of Earth
Eighth Night: Light of the Divine
Candles
Candle 1: Hesed – Kindness
Candle 2: Gevurah – Strength
Candle 3: Tiferet – Beauty
Candle 4: Netzach – Endurance
Candle 5: Hod – Humility
Candle 6: Yesod – Foundation
Candle 7: Malkhut – Manifestation
Candle 8: Keter – Crown
View full details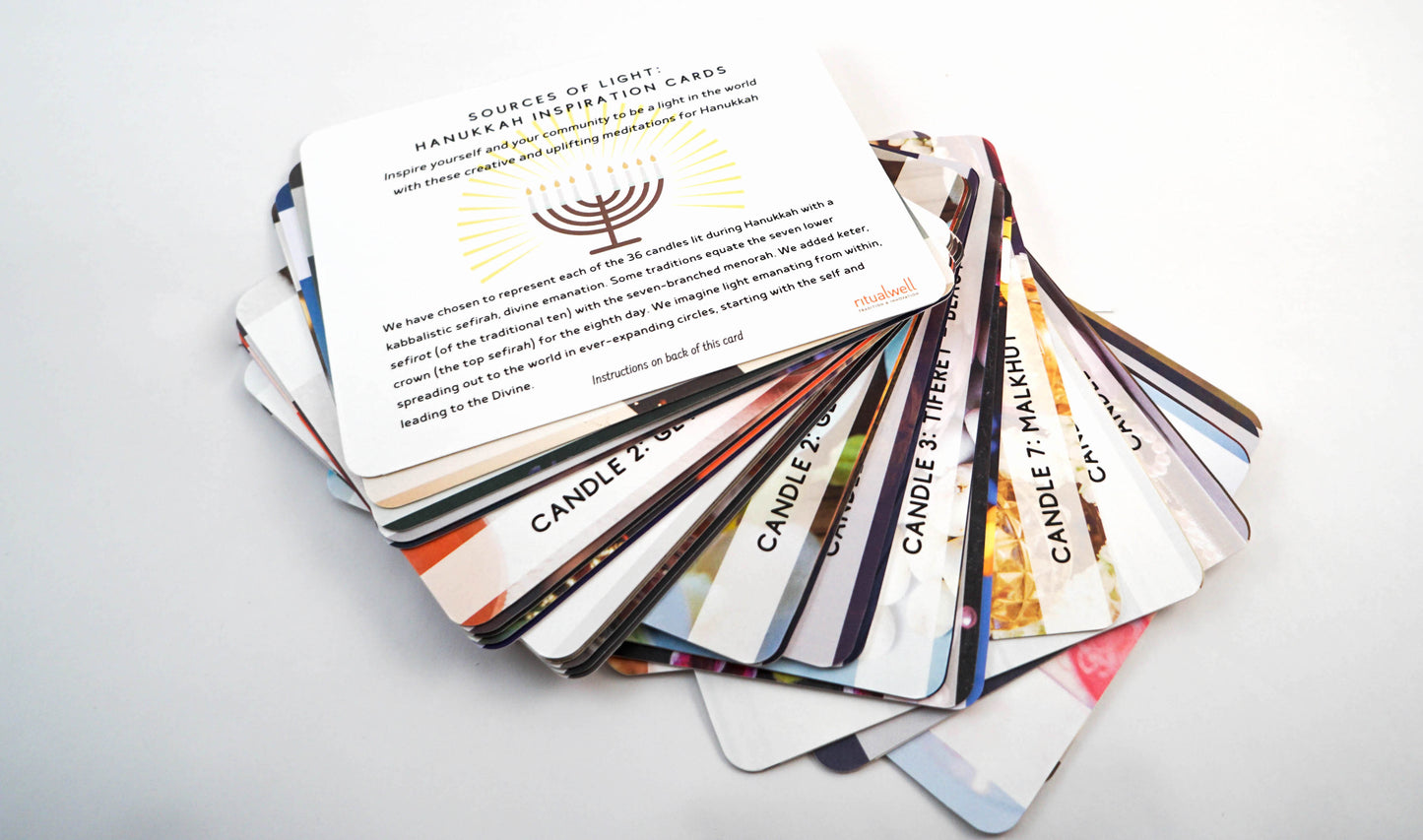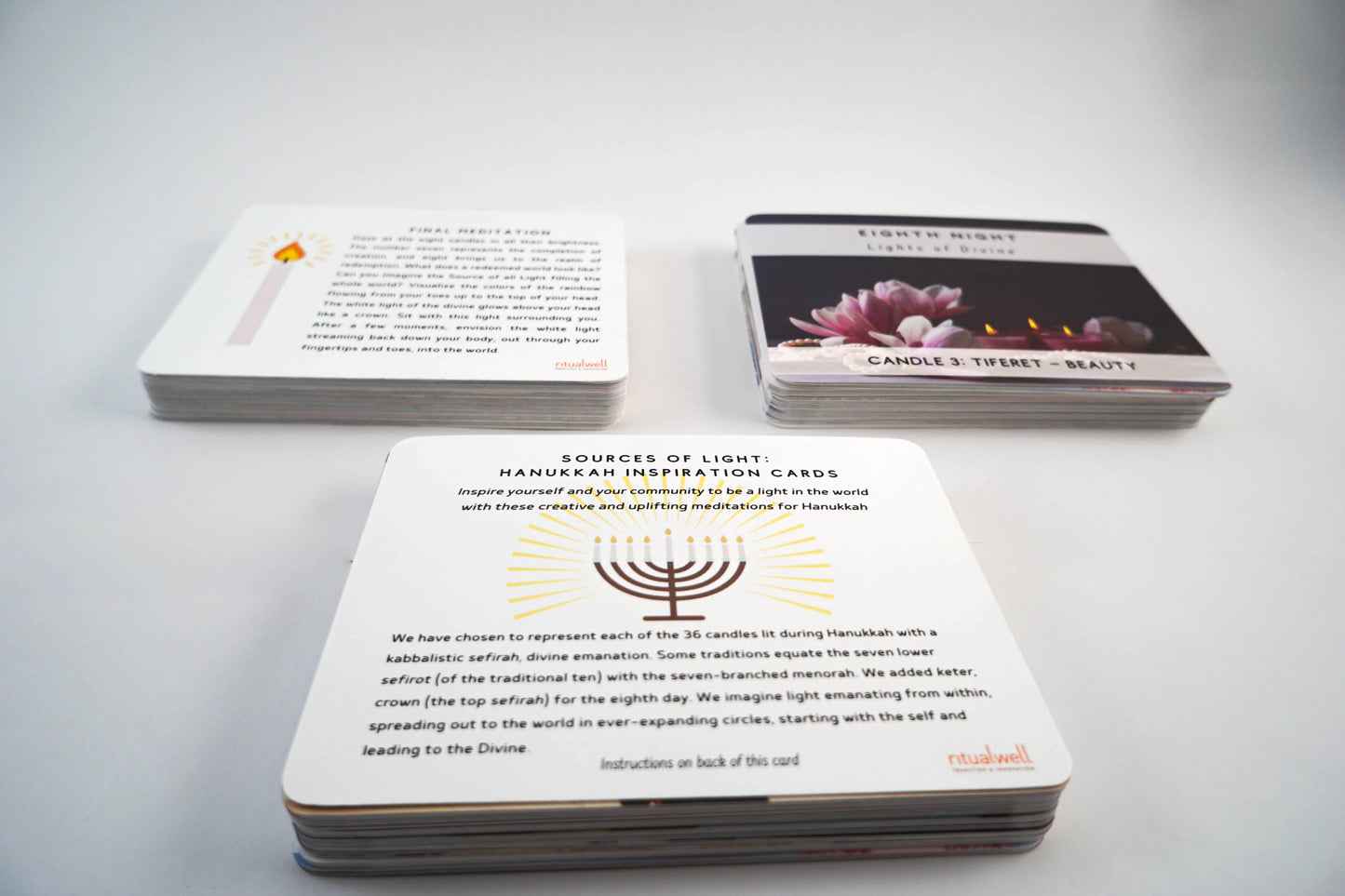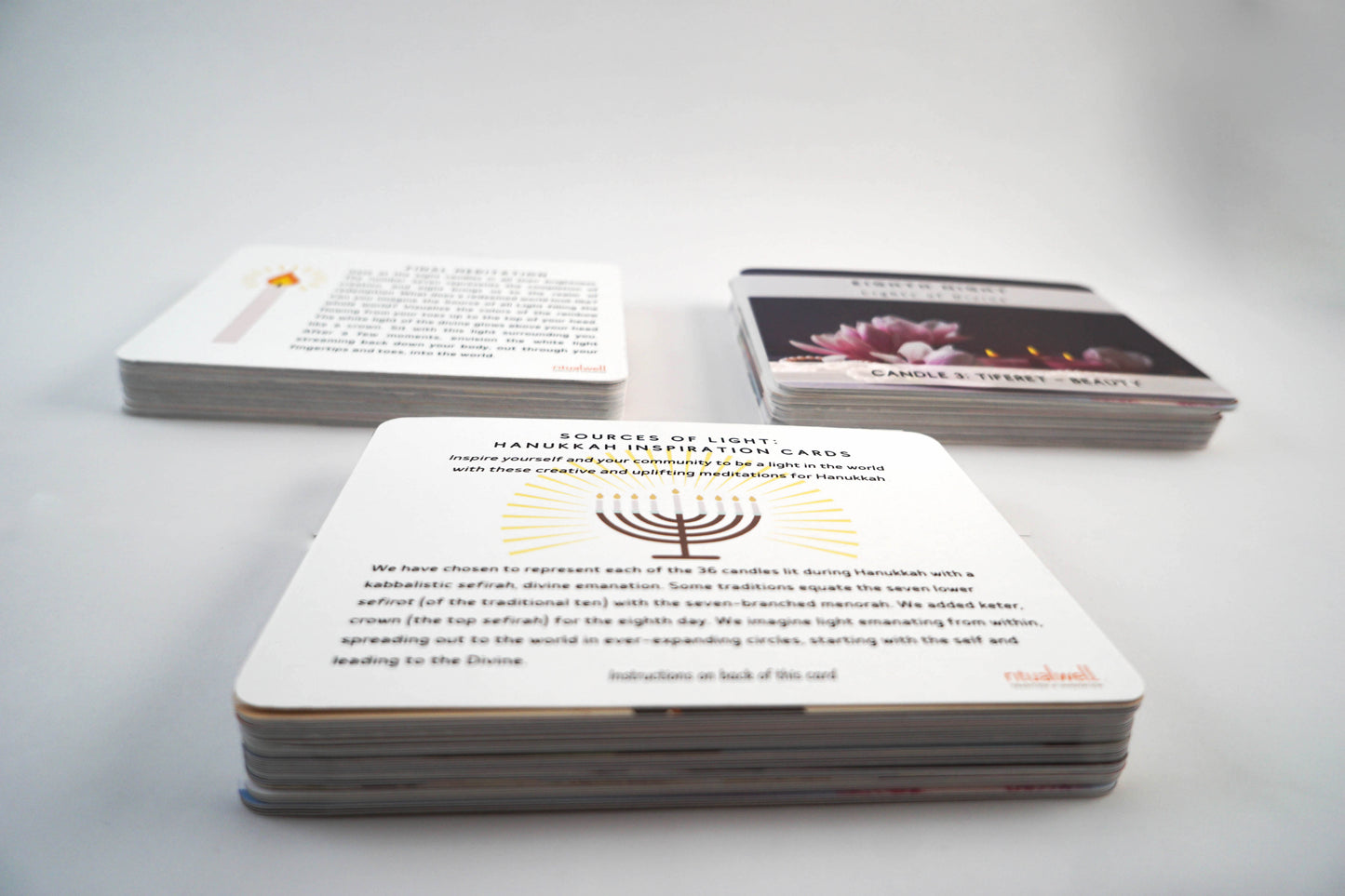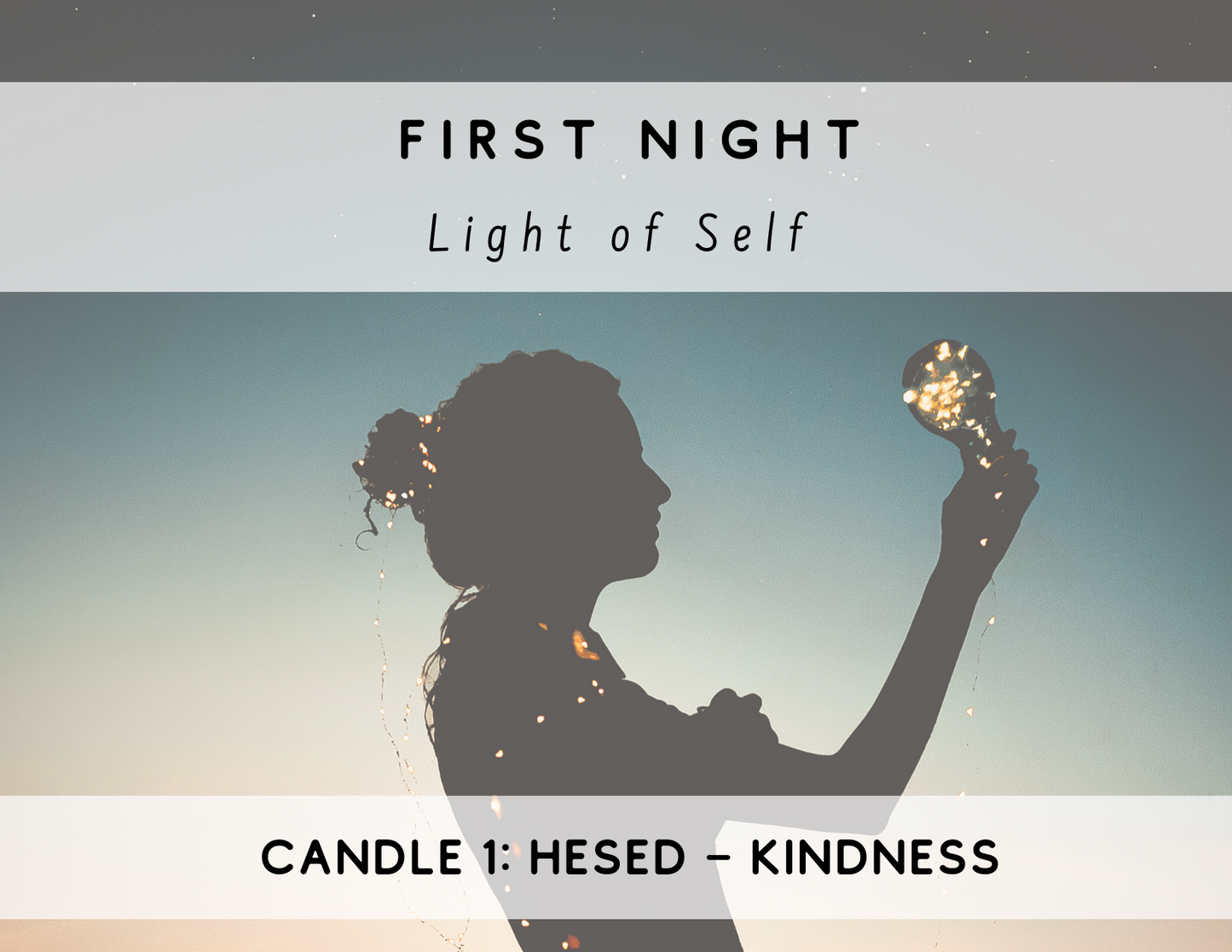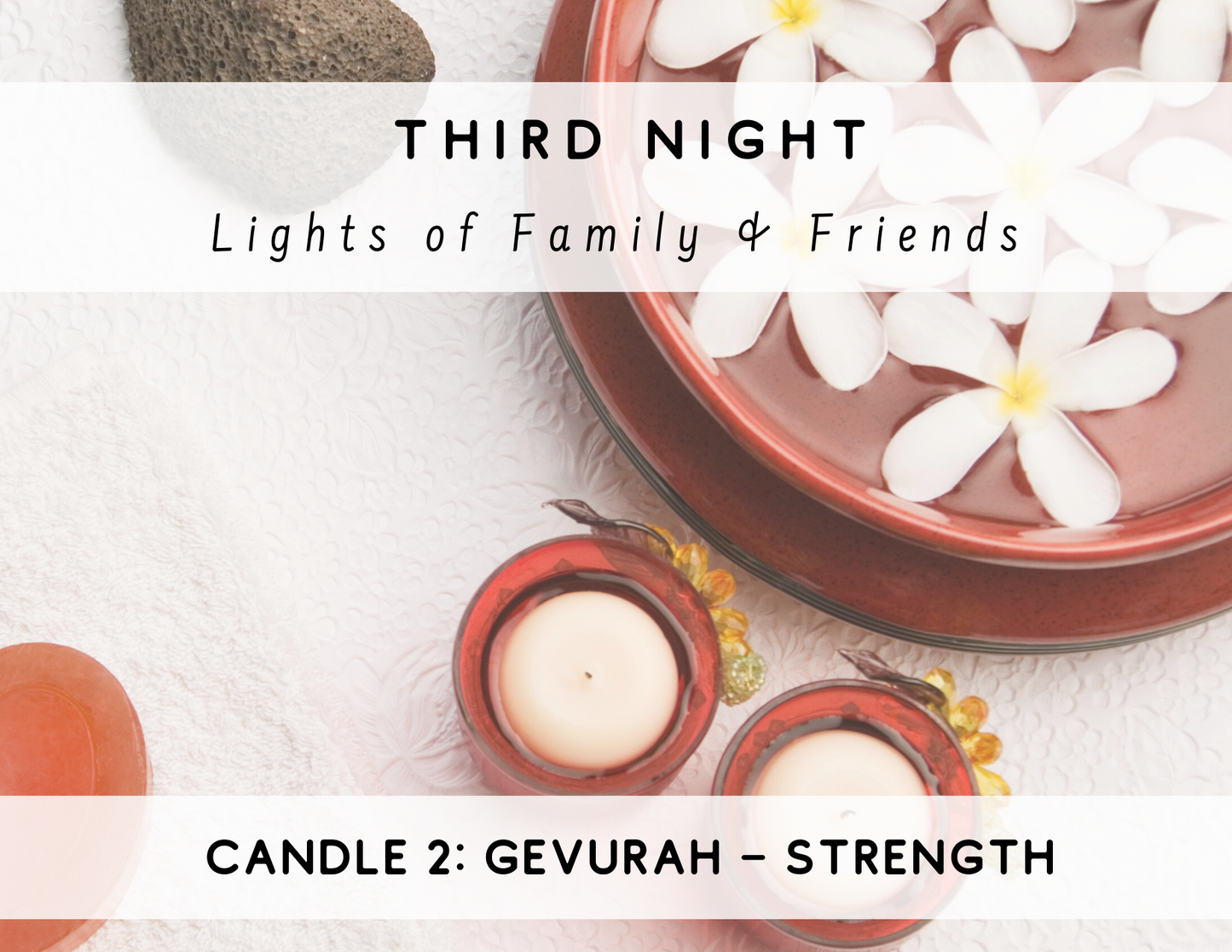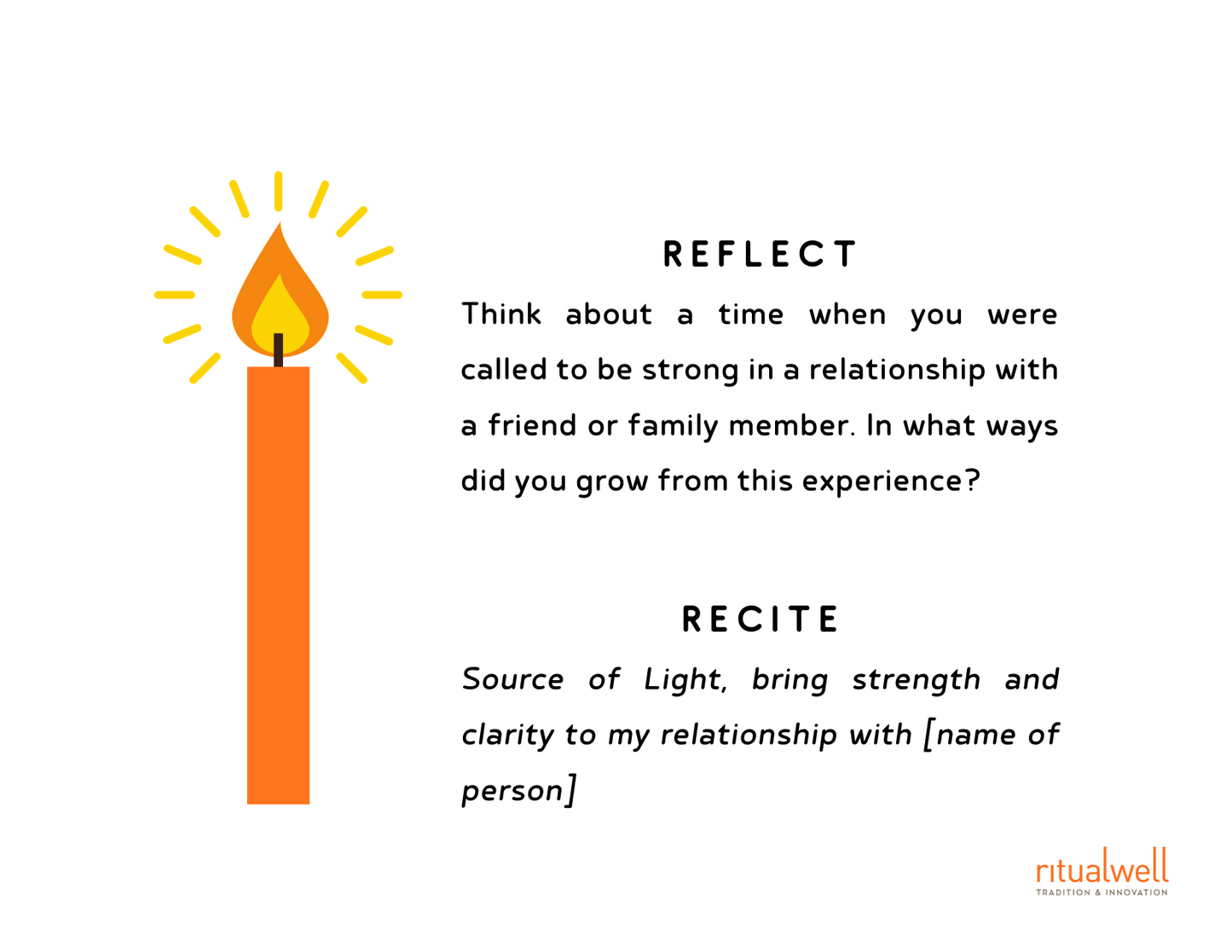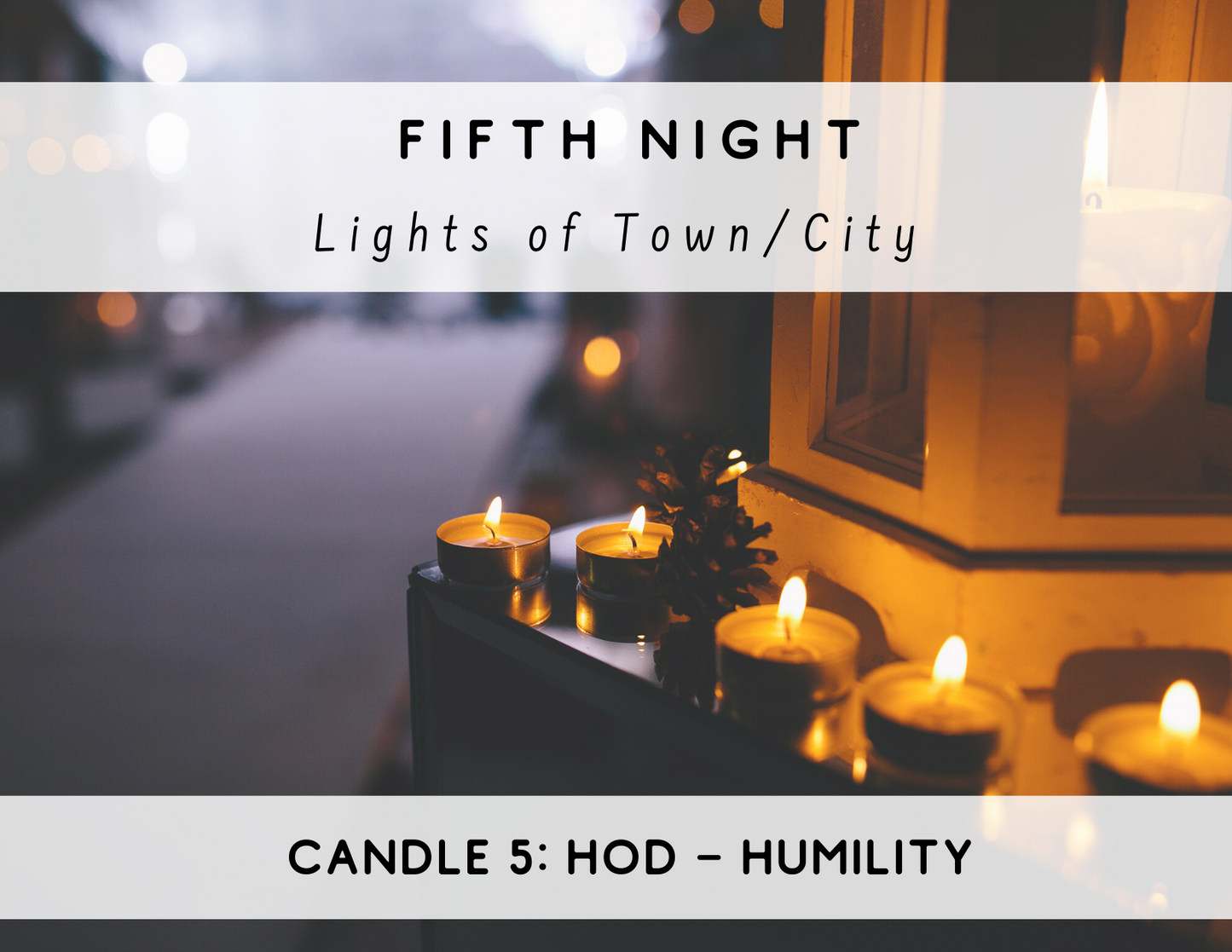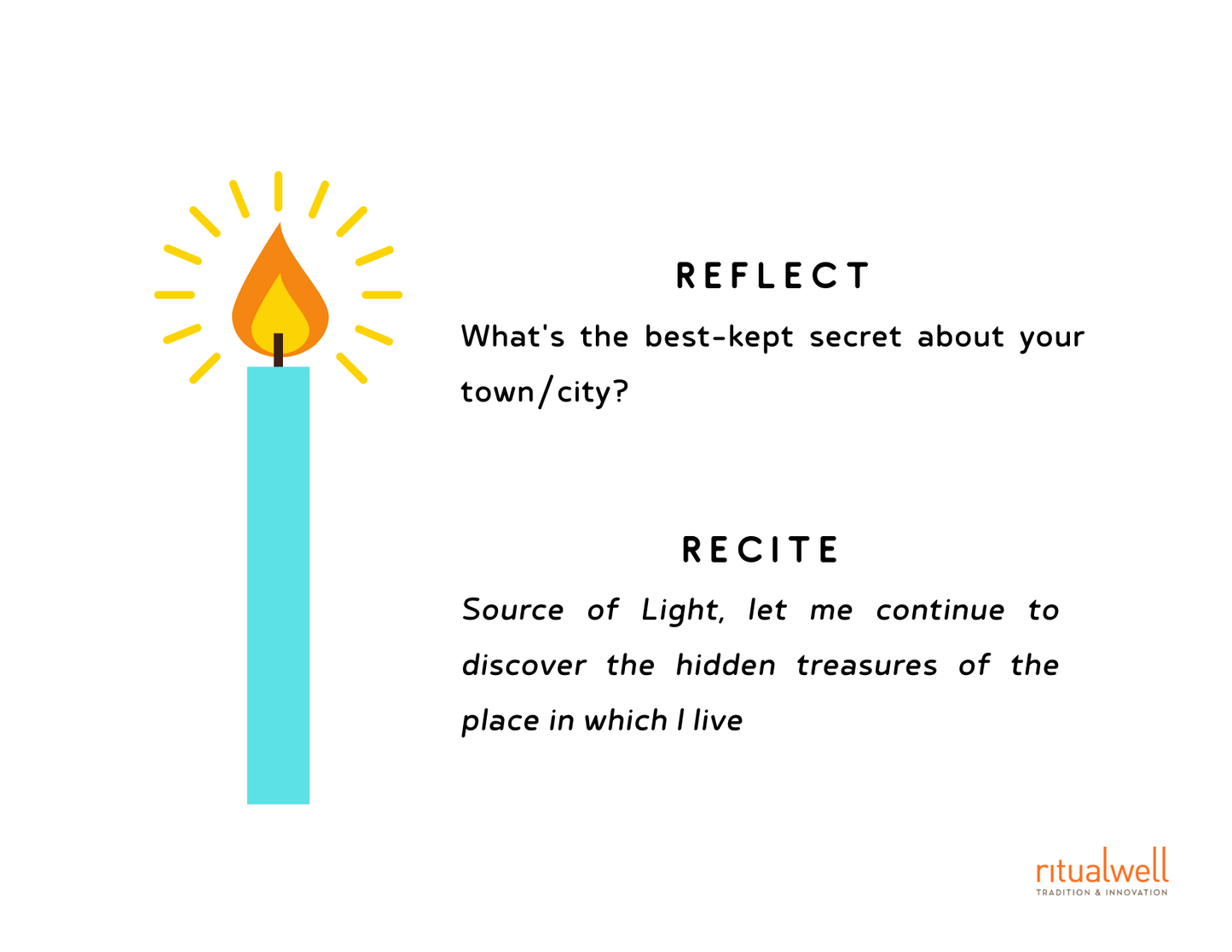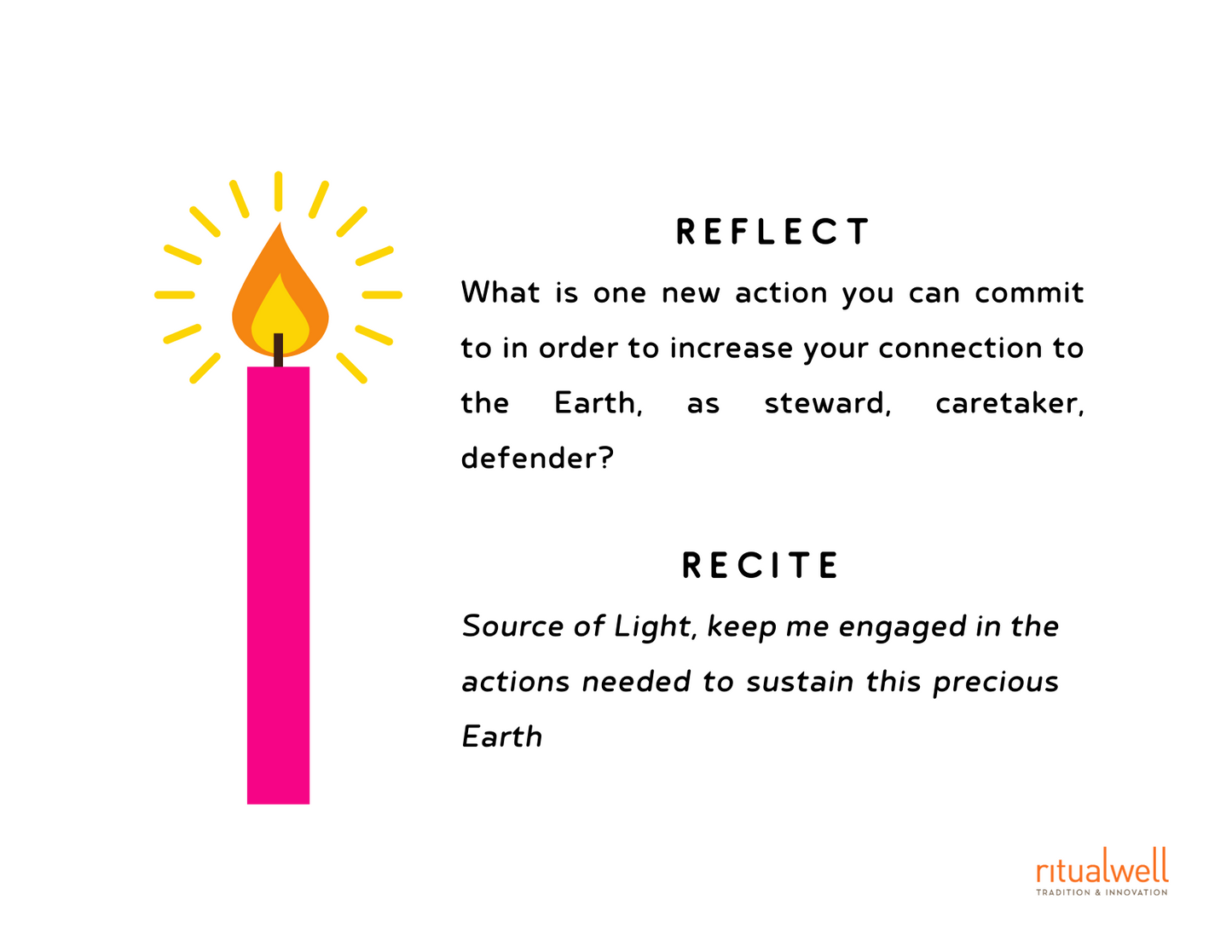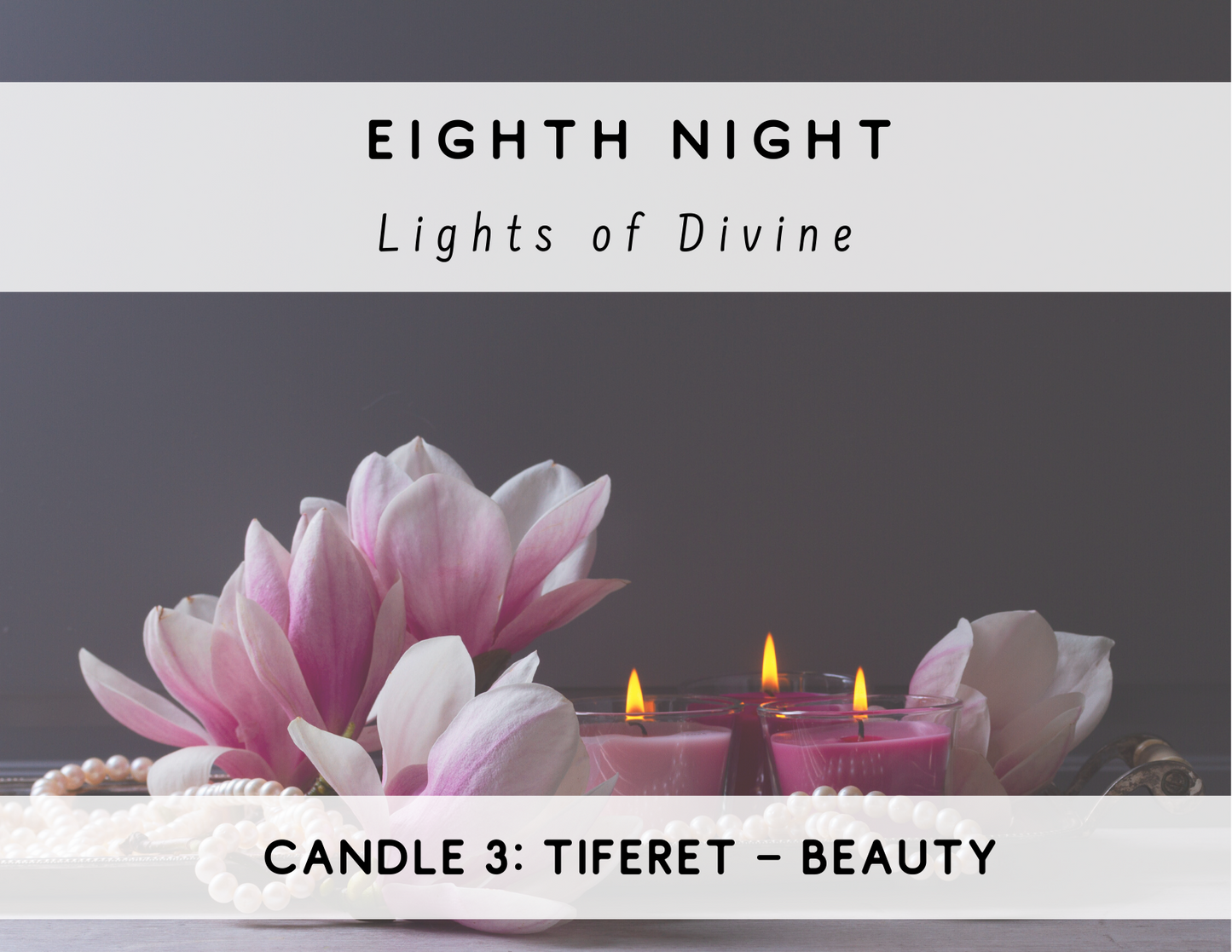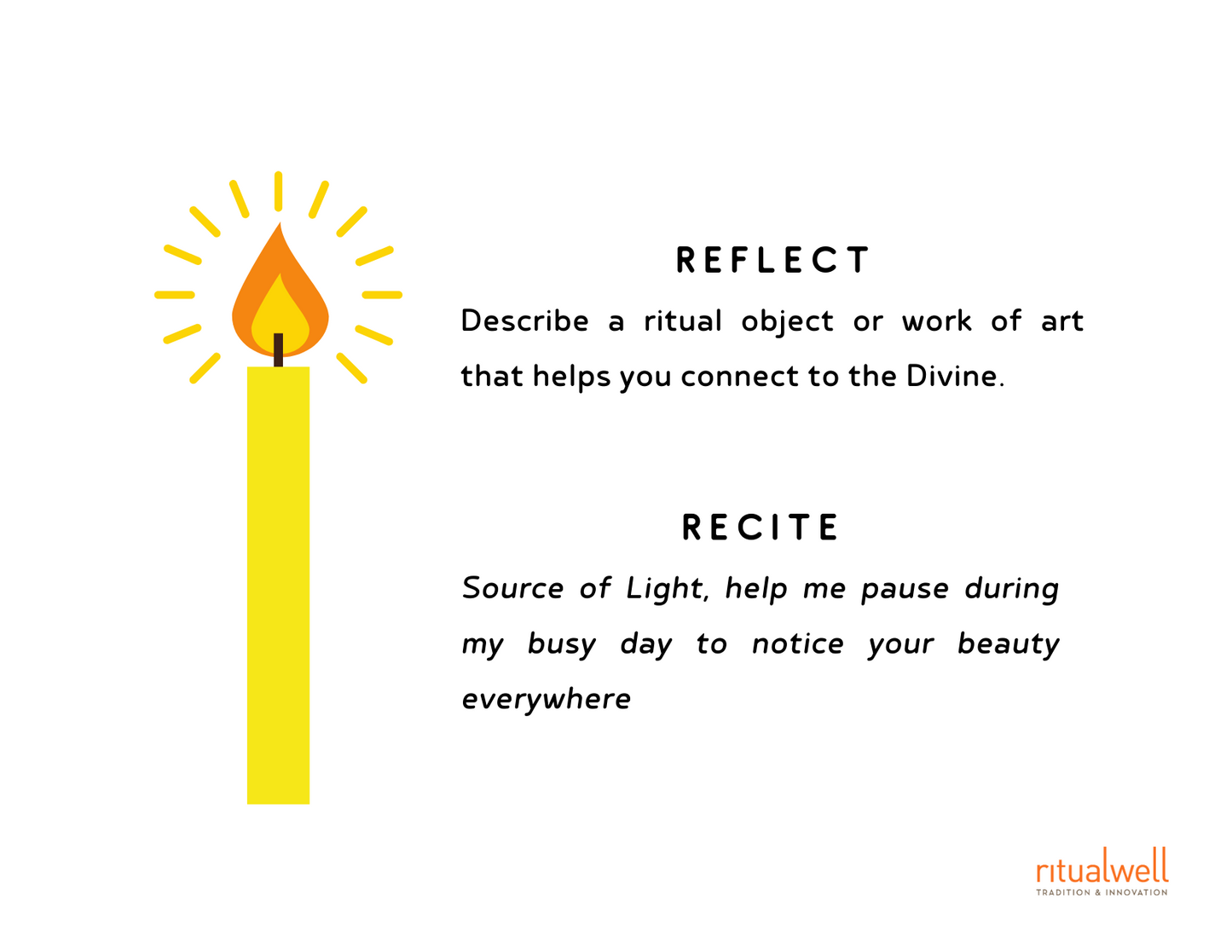 Shipping & Returns

Orders are processed and shipped via USPS within 3 business days. Standard and expedited shipping options are available in the checkout, and prices are calculated automatically based on your order. Returns accepted within 30 days. More info »