Regular price
Sale price
$118.00
Unit price
per
Sale
Sold out
Share
Any orders completed after Saturday,03/25/2023 will not be delivered before Passover
Exclusively available in the U.S. and Canada through Ritualwell. Arrives in 5 business days! 
Last date to order to get it in time for Passover 2023: March 25th. 
The Unbound Haggadah is a limited-edition series of 12 cards containing the complete text of the traditional haggadah in Hebrew and in English, designed with visuals that illustrate old and new interpretations of the text.

Unbound contains the full traditional text with English translation, and can be used by anyone who wants to have a visually exciting Seder. Though there is no additional text referencing specific social movements or ideas, the images in Unbound hide many surprises. And each copy comes with a fabulous red tassel!
 
Contains:
12 cards
one red tassel
guide to using the cards
Design features:
high-tech design and printing techniques
cards printed on heavy board with laminated surfaces
handmade elements
each copy is made to order
Notes:
You only need one copy, since the cards can be handed out, allowing everyone to look and follow along together.

Though meant to be used at the table, this is a fantastic tool for educators teaching about the Seder. Cards are protected by a layer of matte lamination. Lesson plans available upon request. 

The haggadah includes the full text in Hebrew and English as well as a separate guide to using the cards.
Rabbi Angela Buchdahl Central Synagogue, Midtown Manhattan
"Eli's Unbound Haggadah unravels new questions and new ways of experiencing the timeless tradition of a Passover Seder. The beautiful and imaginative design and symbolic imagery will delight old and young alike."
Rabbi Daniel Landes Jerusalem
"The haggadah that Eli created will connect you to the seder in new ways, with its engaging imagery and designs that will cause everyone - not just the youngest - to ask great questions."
Jay Michaelson The Forward
"Artist Eli Kaplan-Wildmann has produced an astonishingly beautiful thing called "Unbound: The Recreated Haggadah," a craft-produced, small-batch set of twelve cards, each lavishly decorated."
The haggadah's creator, Eli Kaplan-Wildmann, says, "I have always thought of the Passover seder as the best storytelling and performance moment in Judaism – I come from a theater background – so I wanted to create a tool that will bring that theatricality to everyone's seder table. Unbound Books are objects that seek to bring Jewish ritual moments to life in a tactile, visual way, and people's response to the haggadah means that this is something that was missing in our communities."
Designed and produced in Jerusalem by Eli Kaplan-Wildmann
View full details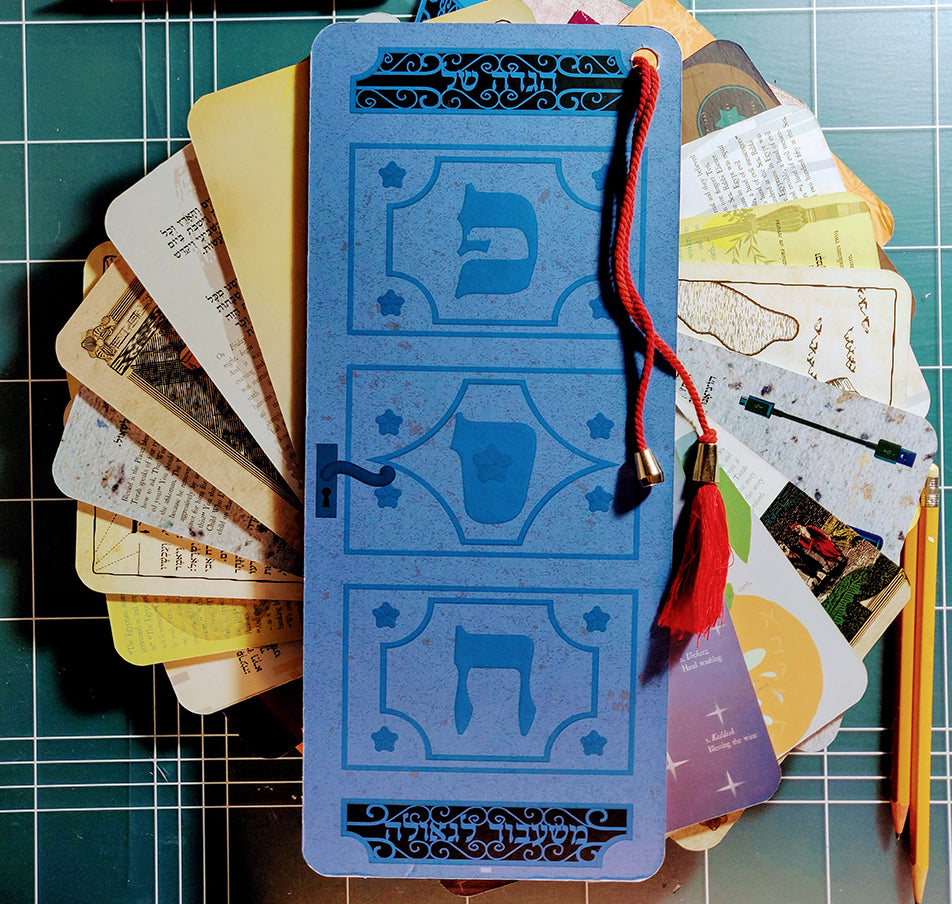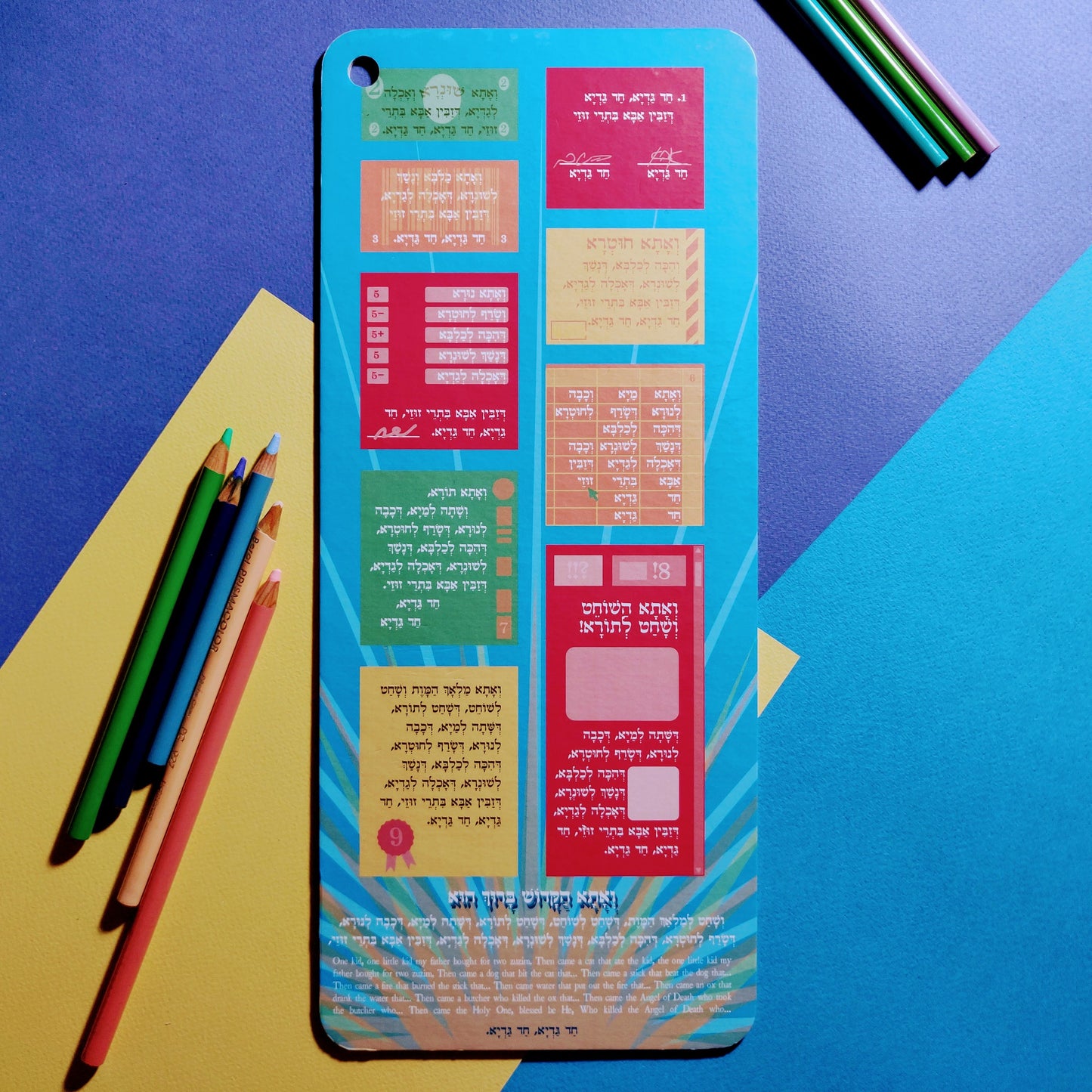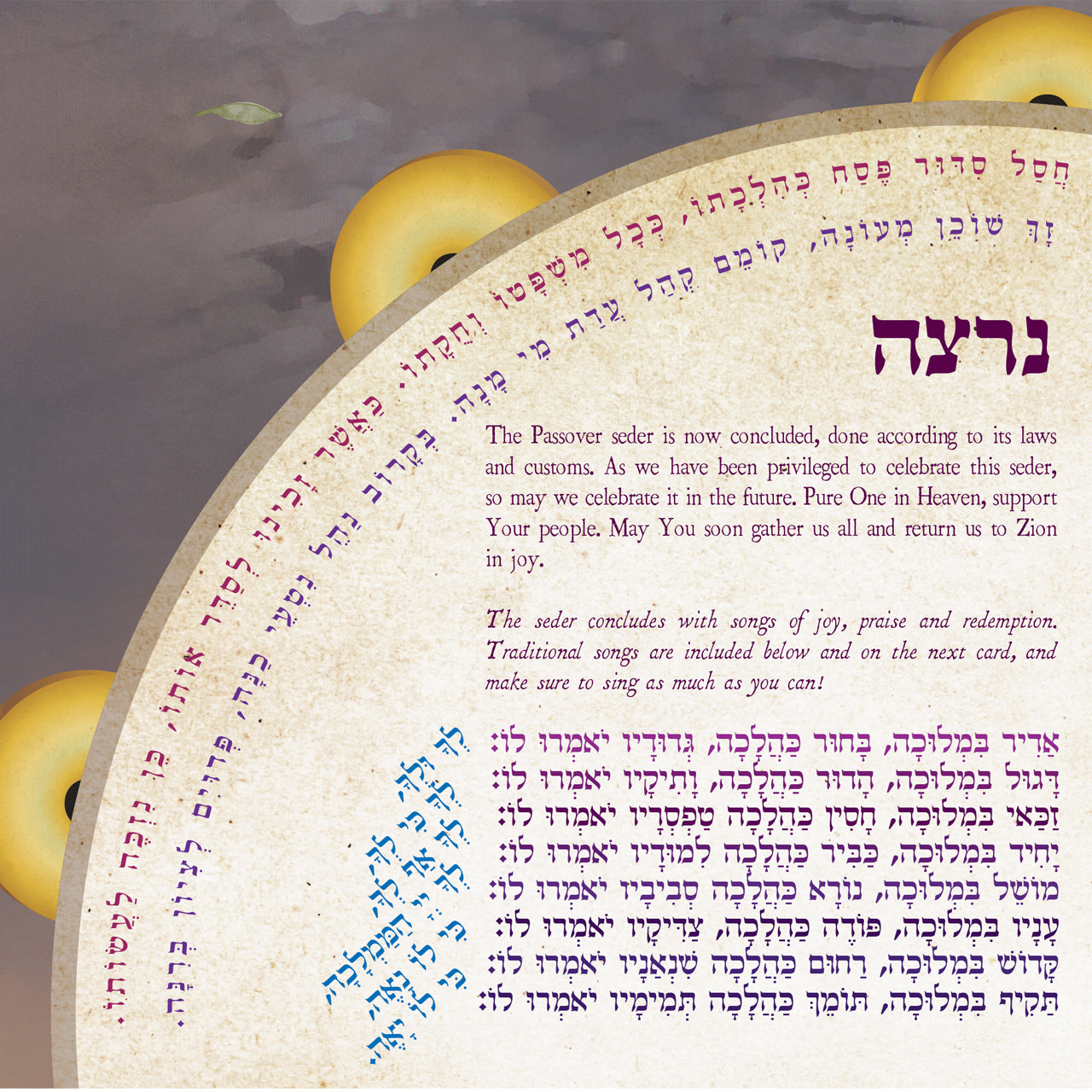 Shipping & Returns

Orders are processed and shipped via USPS within 3 business days. Standard and expedited shipping options are available in the checkout, and prices are calculated automatically based on your order. Returns accepted within 30 days. More info »